A good mate kicking it back in Thailand…. good on ya!
Cheers, Andy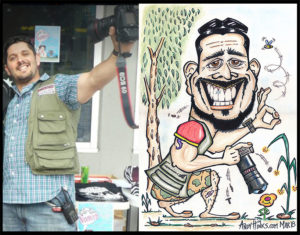 Thanks Mike for all your help in taking the photos for my caricatures and illustrations. You ensure I can send a top quality high resolution image of my caricatures to all of my customers.
If you're looking for a top photographer and artwork specialist here in the Sunshine Coast, then check out Mike's website and Facebook pages.
This was an absolute pleasure to draw!